Prize Machines

Mini Stack 2 Win
Mini Stack 2 Win
6 Gift rods / 10 gift rods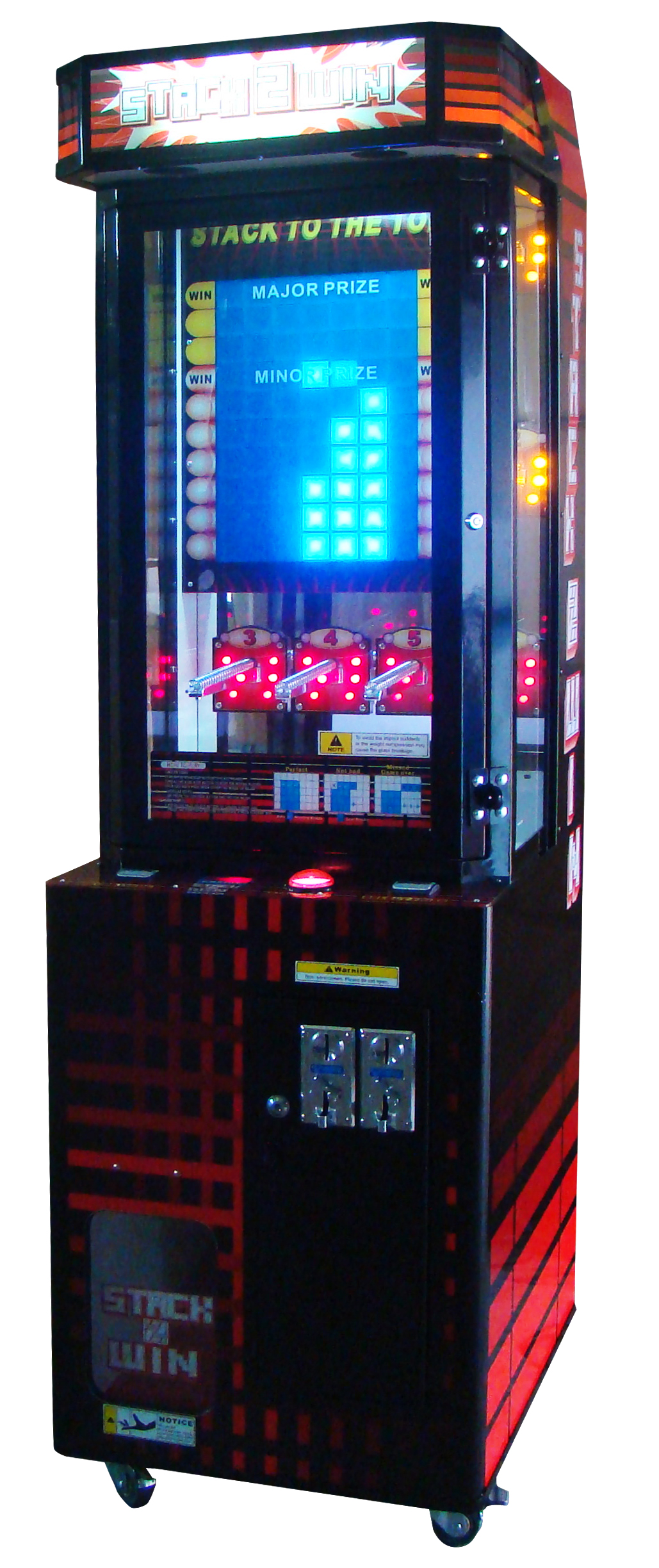 How To Play:
1. The "Mini Stack 2 Win" is a quick stop skill game that is simple and fast to play and learn.
2. The player must press the start/stop button to stack the moving blocks on top of each other.
3. Each time the player successfully builds another layer onto the pile of blocks, the next level is progressively harder.
Password Systems:
1. Password System: The Password System helps you to manage every machine in different locations.
2. Audit Report: Audit Report has Daily report and Total report. Daily report is for FEC's staff who checks and records one day report. Total report is for the owner of the machine only who can check and record the total report by password. Suggestion: if an owner's machines have been located far away, all he/she can do is to provide prizes at amusement center, and go to check the account weekly or monthly. That saves much work and time.
3. Program Adjustment: FEC's staff can review the programs of the machine and do simple adjustments. However, only an owner of the machine can do the key adjustments such as coin/credit adjustment, cube speed skill setting, etc. This is for avoiding FEC's staff to do important adjustments without owner's permission.
Printer function:
1. To print program adjustments and audit reports.
2. Key adjustments and Total reports printed by inserting Passwo

rd.
Version:
English
Dimension:
6 Gift Rods
D61.5cm x W54.5cm x H187cm
Weight: 70kg
Voltage: 110/220V
10 Gift Rods
D715mm x W755mm x H2135mm x
Weight: 160kg
Voltage: 110/220V

HOT PRODUCTS