Vending Machines

Happy Party (LCD)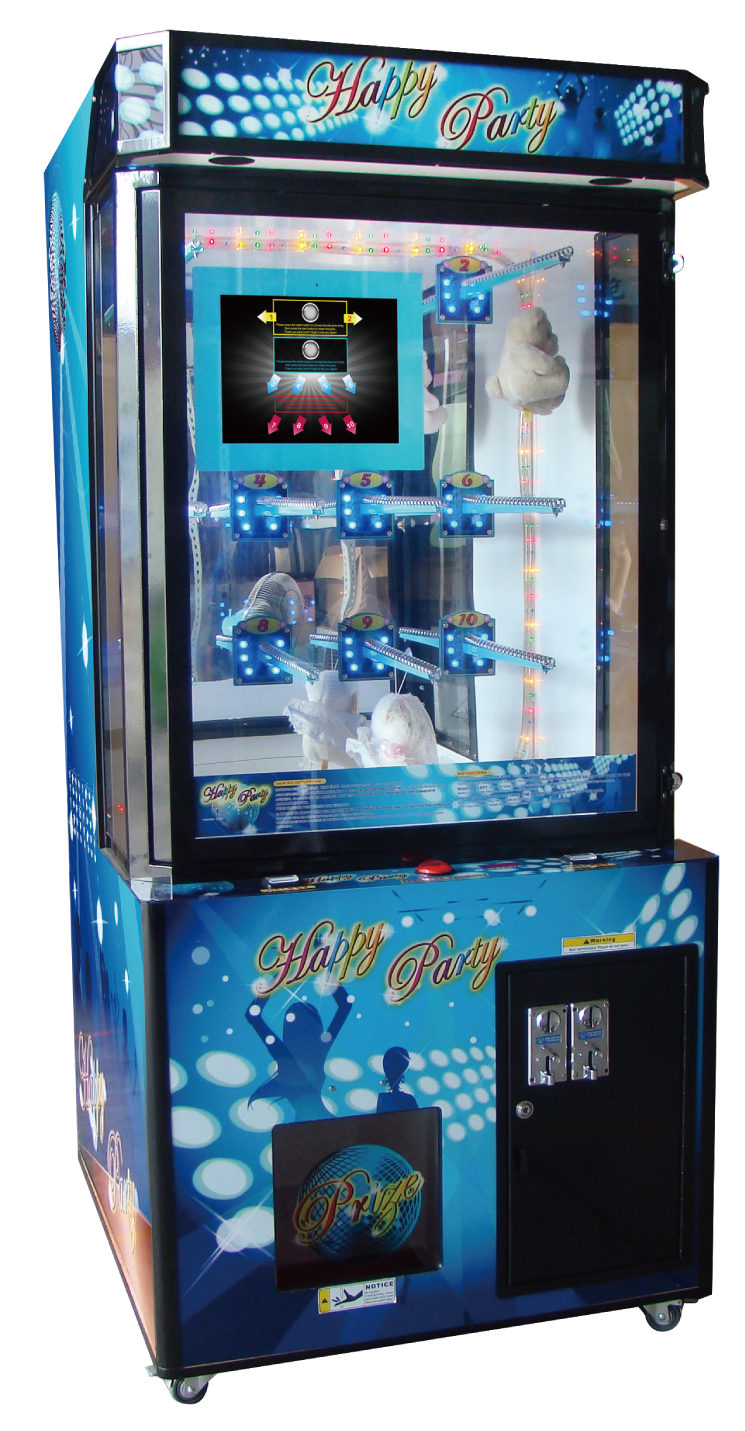 How To Play:
1. Insert coins.
2. After inserting, the overhead light of gift rod is flashing.
3. Press "select button" to choose a prize you want.
4. Press "start button" to decide a prize.
5. At this moment, gift rod turns, please wait for a prize drop.
6. Please get prize from gift box.
Features:
1. Each gift rod can be arranged for different valued gifts.
2. Machine design is easier for operators to reload gifts.
3. Gift sale is completely record on each gift rod.
4. Each gift rods can be adjusting from 1 to 100 credits.
5. Four music can be set.
6. Printer supported, it will be easy for operators to see account information.
7. Support two coin selectors and one bill acceptor
8.
LCD panel that contribute to the player understand product information clarify and special attraction.
9. LCD display with remote controller, support multi format, USB driver.
10. Proper setting place:
a.) Cinema: You can appearing movie trailer on the machine monitor.
b.) Amusement Park: You can show the park guide video.
c.) Game Zone: You can play the video of game zone promotion activity in the present.
d.) Shopping Mall: You can advertise the product which on sale now.
e.) Restaurant: You can play the video of recommend meal
f.) To introduce prizes which in the crane machine
g.) Advertisement Player
Printer function:
To print program adjustments and audit reports.
Key adjustments and Total reports printed by inserting Password.
Dimension:
D97cm x W90cm x H206cm
Weight: 165kg
Voltage: 110/220V

HOT PRODUCTS