Vending Machines

Happy Party
Happy Party vending machine
9 gift rods / 12 gift rods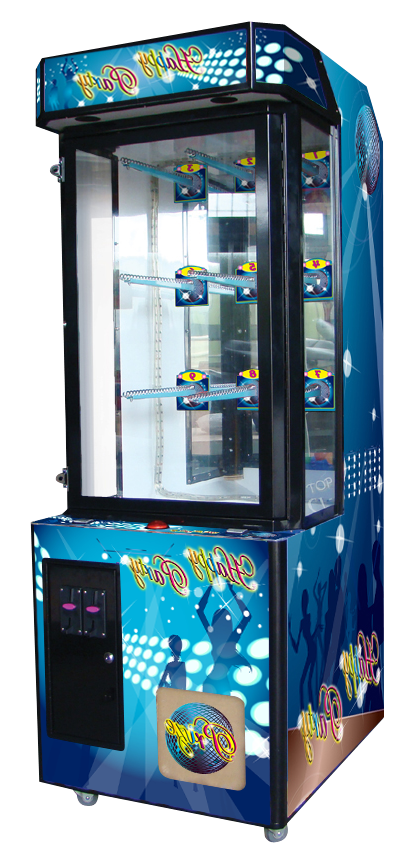 How to play:
1. Insert coins.
2. After insertin, the overhead light of gift rod is flashing.
3. Press ''select button'' to choose a prize you want.
4. Press ''start button'' to decide a prize.
5. At this moment, gift rod turns, please wait for a prize drop.
6. Please get prize from gift box.
Feature:
1. Each gift rod can be arranged for different valued gift.
2. Machine design is easier for operators to reload gifts.
3. Gift sale is competely recod on each gift rod.
4. Each gift rofs can be adjusting.
5. Four music can be set.
6. Printer supported, it will be easy for operators to see acount information.
7. Support two coin selectors and one bill acceptor.
Dimensions:
12 Gift Rods:
D98cm x W90cm x H206cm
Weight: 165kgs
Voltage: 110/220V
9 Gift Rods:
D87cm x W70cm x H200cm
Weight: 100kg
Voltage: 110/220V

HOT PRODUCTS