VGA

American Style Roulette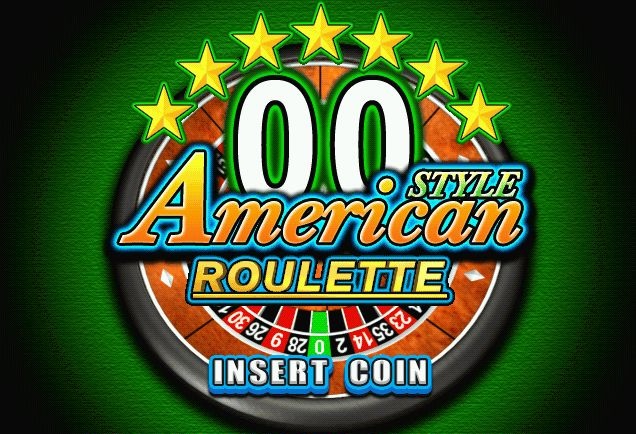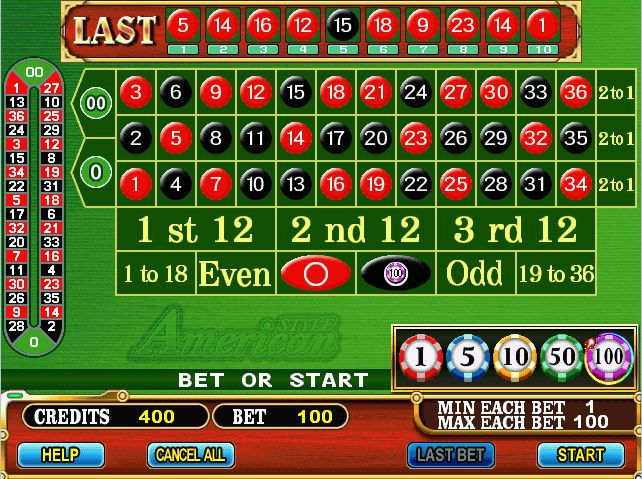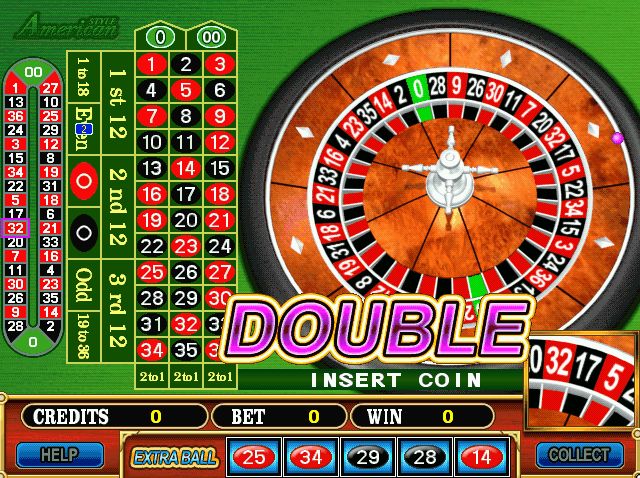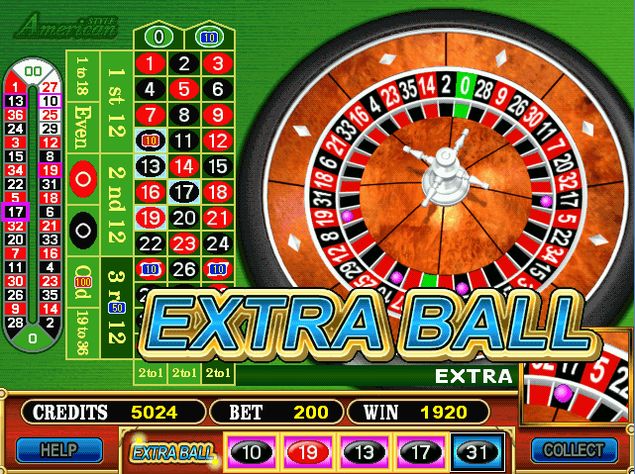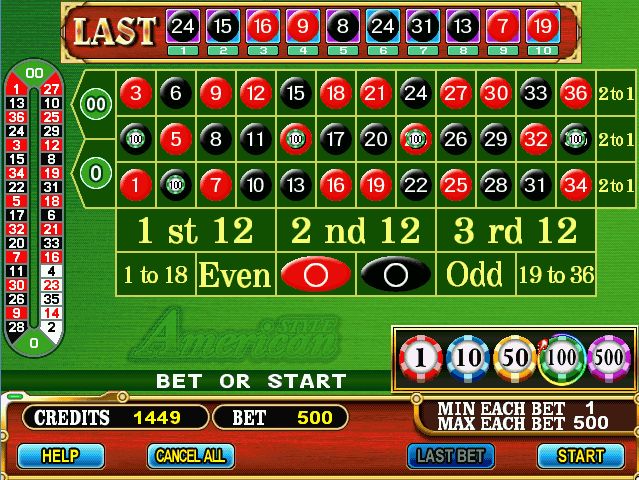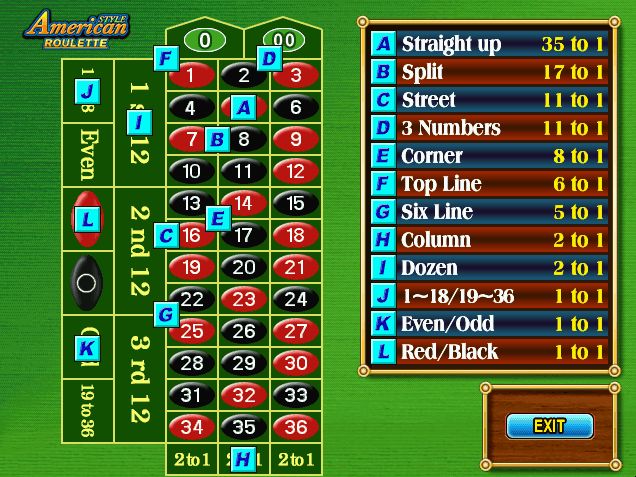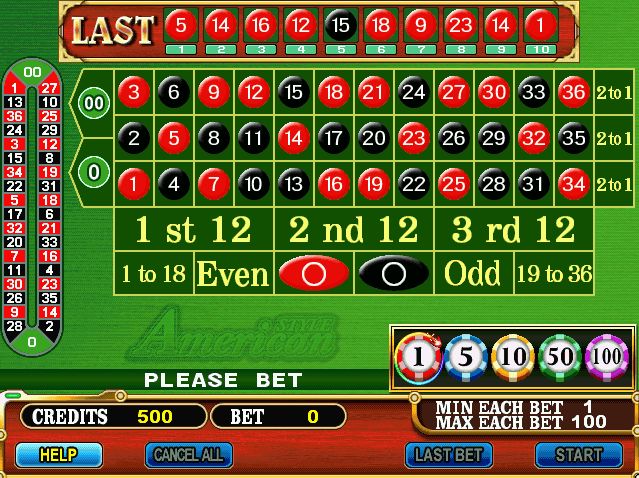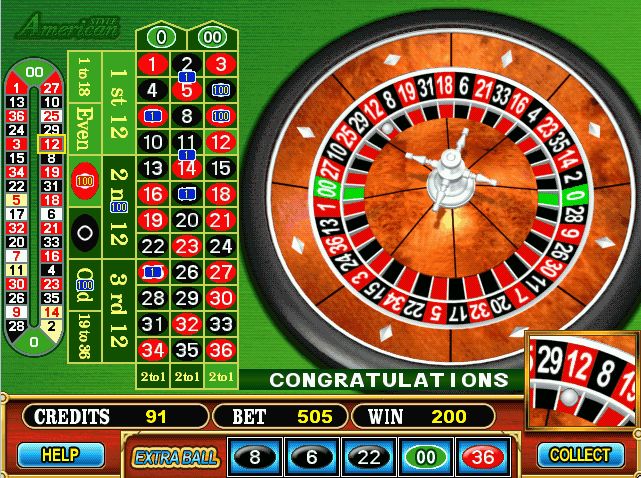 Introduction:
1. Double zero (00) American style roulette game. Max/Min limit for each bet positions on the bet table are announced from the chip window on screen, which is adjustable from the SETUP pages. Max bet 500 credits for every single position. Each bet covers a different set of numbers and has a different distribution.
2. Player may use touch panel and/or press buttons to play. Press [UP], [DOWN], [LEFT], and [RIGHT] to move the pointer, first highlight the desired position, then press [SELECT] to chose chip amount then [Bet] to place bets. use [Cancel One], [Cancel All] to remove last or all chips from the table. The payouts of all bets are listed in the [Help] page.
3. Neighbor bet: bet on any of the numbers located on the Racetrack, it will include that number and the two numbers on each side of it on the roulette wheel. The total bet for any Neighbor Bet is five times (x5) the chip value selected.
4. Extra Ball Bonus: when the released number match up with any of the 5 numbers from the Extra Ball Bar, it automatically launch another ball to increase your chance of winning! Maximum launch up to 5 extra balls!
5. Double Bonus: When RED ball appears, it gives chance for a double win for any awarded prizes!

HOT PRODUCTS