Carnival machine(Small Model)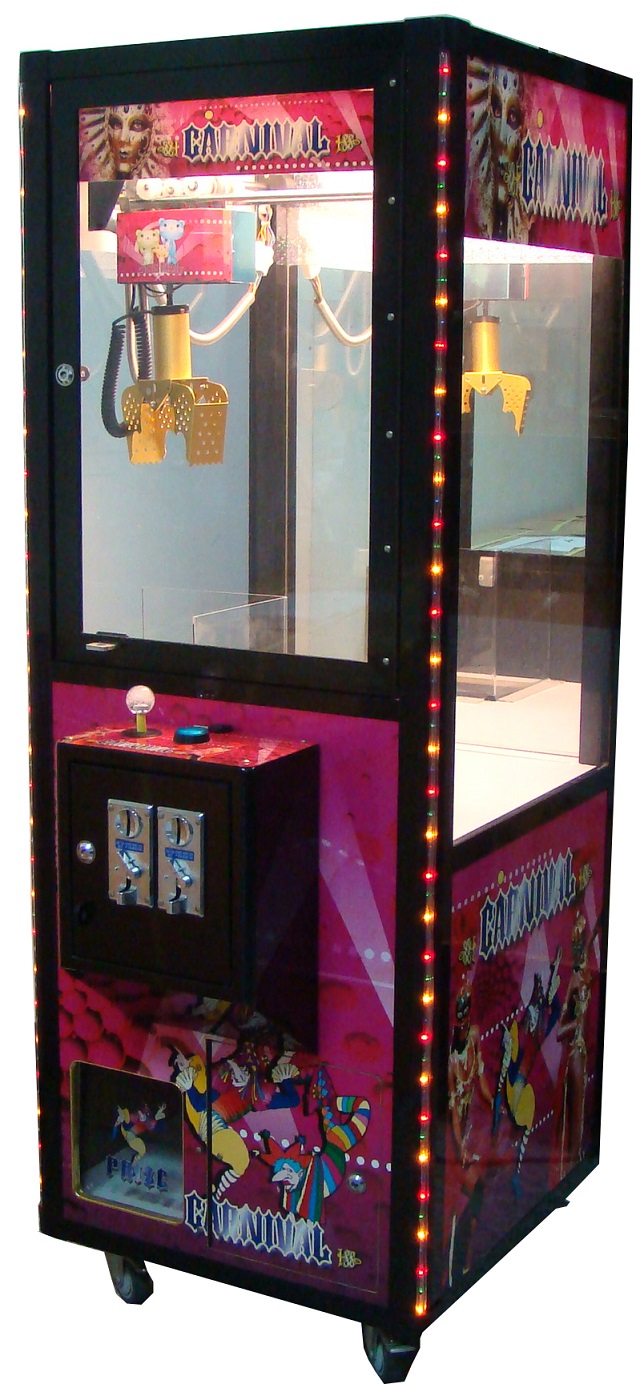 How to play:
1. After inserted coins, the display board will show the number of coins insertion and the coin counter will accumulate the number of coins inserted.
2. Move the joystick then play the game, the display board will show the time of procession. Move the joystick to select a prize then press the [START] button, the claw will grab the prize which have selected.
3. The claw will back to the default setting area after captured. While the claw released which means the game is over and suppose grabbed a prize then through the prize to the outlet door sensor, the prize Meter will tick and if the machine encounters away intensely, the Tilt sensor will send out an error signal then the game will stop by compulsion.
Dimension:
D78cm x W60cm x H166.5cm
Weight: 65kgs
Voltage: 110/220V
Suggestion:
Candy

HOT PRODUCTS